Read about Other Athletes Using PRP
Tiger Woods has been one of the most successful professional golfers not only of our time but to have ever played the game. Golfing greatness has become synonymous with Woods.  He has won 14 major golf championships, trailing only Jack Nicklaus, who has won 18. At one time, ranked the top golfer in the world, for a stretch at least, it seemed that Woods couldn't be beat.
Tiger Woods has dealt with injuries throughout his career, beginning his freshman year at Stanford, when he underwent knee surgery. He has tried a number of treatment methods to deal with his injuries, one of the most recent being Platelet Rich Plasma (PRP) Therapy.
Tiger Woods and PRP Therapy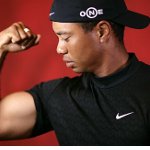 Tiger Woods has undergone several surgeries to treat various ailments, including a major ACL repair. After struggling to regain his former strength and functionality in the knee, Woods decided to take a different approach to care. After having access to the world's best doctors and treatments, he opted for an experimental course of care called Platelet Rich Plasma Therapy. There have been numerous studies that have proven its effectiveness in treating injuries. The procedure is believed to help improve the conditions of those who undergo it by 80% or more.
Tiger Woods has only had good things to say about the emerging therapy. After undergoing it to speed up his recovery from ACL surgery, he commented, via a press conference that he felt good and strong after receiving it. It also came to light that Wood used the therapy to treat an Achilles tendon injury he had been suffering from as well.
Platelet Rich Plasma Therapy is a pretty simplistic procedure. To begin, a doctor will take a small amount of blood from the patient, about 30 milliliters total. The blood is placed in a vial and spun in a centrifuge in order to separate the platelet rich plasma from the other parts of the blood. The platelets are then injected into the part of the body that is injured. PRP Therapy is believed to be effective because the growth factors secreted from the platelets are believed to help jumpstart tissue recovery.
Tiger Woods PRP Therapy was performed by Canadian doctor, Tony Galea, in order to speed up his recovery from major, ACL knee surgery. Recovery had been slow and Tiger was so eager to return that he was willing to try an experimental therapy, such as PRP. According to Woods, the surgery was a huge success.
In a press conference Woods gave the following statement,
"I had PRP, platelet enriched plasma treatments, and basically what that is that that they draw blood from your arm spin it in a centrifuge and spin the plasma into the entries. As you all know, 2008 I brew out my ACL and part of my reconstruction with my LCL, it wasn't reacting properly, it was a little bit stuck. And so I had the PRP injection into my LCL."
Woods combined PRP therapy with stints spent in the hyperbaric chamber.  Tiger isn't the only big-time athlete to benefit from PRP. Others include Super Bowl Champion Hines Ward (Pittsburgh Steelers) and professional basketball player, Kenyon Martin (Denver Nuggets).