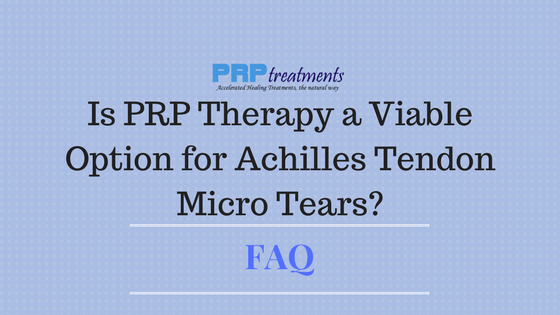 Do you feel PRP is a viable option for Achilles tendon micro tears?
Achilles tendon microtears falls under the category of Achilles tendinopathy.  PRP can be very effective for tendinopathies if performed correctly.
Location of the tendinopathy (midsubstance versus insertional) and whether there is significant scarring and thickening (nodular tendinopathy) or calcification (calcific tendinopathy) are all important factors in determining prognosis.
This question was answered by Dr. Andrew Blecher, MD