The following is an awesome patient experience by Leevan Sands. "SuperManSands" is an Olympic medalist who has battled injury and recently used PRP to treat his injuries. You can watch @supermansands in the upcoming Rio Olympics as he will be competing in the Triple Jump!
---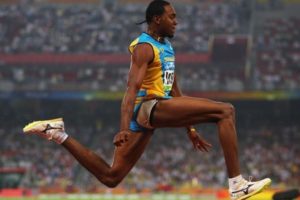 My name is Leevan Sands and I am originally from Nassau, Bahamas. I've competed in sports practically my whole life.
From the age of five years old I started track and field and also played basketball. I did both sports through out elementary and highschool.
As a young boy I always watched the Olympics on TV but never really imagined myself actually participating in this prestigious event! I was always fast as a child and I always trained for the 200m, 400m, long jump and highjump.
But it wasn't until the 8th grade at Temple Christian High School that I've started actually doing the triple jump. And my very first time I did it for my highschool in the Bahamas I jumped 44'5″. And it was that moment when I realized that I was a natural triple jumper based on the distance.
I then went on to make my first national team at the age of 15 and won Gold for my country. I then began to be recognized globally and received scholarship offers from all over the united states.
My parents then decided to send me off to finish highschool at Florida Air academy where I continued to improve athletically. I won state in the long, triple and highjump.
After this I think I had letters from every college in the united states. I ended doing two years at Barton county community college and then went on to Auburn University where I became an NCAA champion in both the long and triple jump.
As a junior in college I also won my first world championship bronze in Paris France in 2003. And as a Senior I went to my first Olympics in Athens Greece in 2004.
In 2008 I got the bronze medal in the Beijing Olympics. Then in 2012 Olympics I finished 5th overall after rupturing my patella tendon in the 4th round in the finals.
About the Injury & PRP Treatment
Before this injury I think I've had most of the common injuries before. But this was different.
From 2004-2009 I've always kept up with my prolotherapy treatments with Dr. Muller wolford who is located in Germany which began to be very costly so I did some research and came across the name Hank Sloan who was located in Cumming Georgia and saw where he did similar treatments with Alot of NFL players.
I found that these treatment was the only thing that help my knees to be pain free.
So after my devastating knee injury my doctor Hank Sloan recommended the PRP treatment. And the experience was very painful at first but the results and progress were outrageous.
I will never forget the first time we did prp. He withdrew the blood from my arm. And while doing it I was like "Doc you need that much Blood?" Lol.
So he took me through step by step of how it worked. And I was like whatever it takes to be back on the runway again I am ready. But boy did I scream when he push that needle through the scar of the knee.
After a few treatments I've realized that the scar tissues were breaking up. I am quite sure the healing process sped up faster than the time expected for healing.
I did prp treatment maybe once a month while doing my rehab. And during this process I would hear some say that it's impossible for me to jump again or compete at a high level again. But I was determined to beat the odds.
And my doctor Hank was confident that I would have bin back in top form.
Back to Triple Jump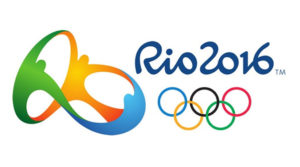 So last year which was 2015 was actually my first time triple jumping again. And I jumped and qualified for the pan American games. I went to the pan am games and won the silver medal after their was some discrepancy about me not being in medal contingent.
At the same time that very same jump qualified me for the Beijing world champs last August in which I went and made the finals and finished top 10 in the world. That one jump also qualified me for this year's Olympic Games in Rio.
Just recently I've won my trials and confirmed my ticket for my 4th Olympics.
Please follow my Road to Greatness @supermansands on instagram and twitter.