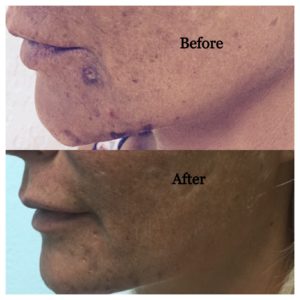 PRP (platelet rich plasma) can be used for many different things and skin rejuvenation is one of them. Basically, you can use your own natural platelets to get better and smoother skin. This solution gets done using either a PRP injection, microneedling or a topical addition.
Using PRP for your skin gives you a healthier appearance. It can help reduce wrinkles and acne scars as well as other facial rejuvenation conditions. It also helps improve the tone of your skin.
This is just the beginning. We are in the process of explaining PRP for skin rejuvenation more. In the meantime, if you are looking for a doctor that performs PRP for Skin Rejuvenation in your area — contact us!