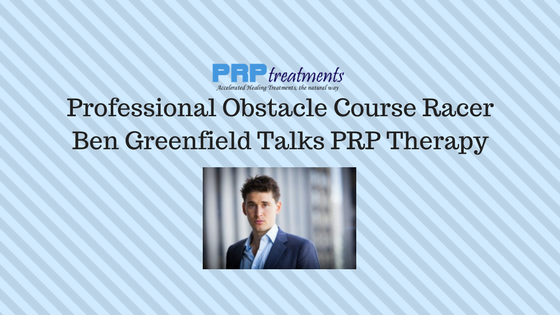 Professional Obstacle Course Racer Ben Greenfield Talks PRP Therapy
The following is voice recording and transcript from professional OCR, Ben Greenfield, who leaned on PRP therapy to help his injuries.
I am a professional obstacle course racer, and of course my body is almost always beat up, scarred up, and torn up. In this case, towards about the middle of the race season, I went to the US Stem Cell clinic in Aventura, Florida to arrange for both an extraction of fat to be used for stem cell banking. But also for platelet rich plasma injection.
I had bi-lateral toe sprains, patellar tendinitis, and also lower right hip pain due to a back strain. So, my body was pretty ripe with injuries. We extracted the blood, concentrated the plasma, and injected all sites.
These were all obstacle course racing related injuries. Now, prior to the PRP treatment I tried peptide called BPC 157. A series of injections with that peptide, electro-stimulation using a mark pro electro simulation device, ice and cold therapy, compressions, deep tissue massage, intensive stretching including resistance stretching and active release therapy, and also pulse electromagnetic field therapy. And nothing seemed to take a dent out of these injuries.
However, when I visited the office, there was a very very simple and really painless blood draw. I sat and waited about 20 minutes as they centrifuged it. They came back in and not only did they inject each joint after applying a cleaning solutions and numbing agent to each joint. But they also followed up the PRP with ozone.
It was almost completely painless and when I left the clinic, the pain melted away. And was gone! Not to return to this point — keeping my fingers crossed. But ultimately, very enjoyable, easy experience. It was not painful. Did not need to lose a lot of blood. And extremely effective.
To read and learn more about how PRP can help treat conditions like Ben had, please see below.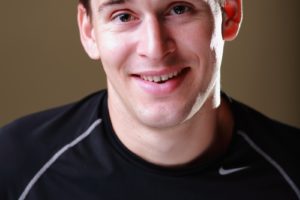 Been Greenfield is a Professional Obstacle Course Racer. He was raised in rural North Idaho. While in collage he studied anatomy, physiology, biomechanics, pharmaceuticals, microbiology, biochemistry and nutrition. Ben graduated at 20 years in 2004 from University of Idaho. In 2013 and 2014 Ben was among the world's 100 top most influential people in health and fitness. To learn more about Ben visit the link below: