PRP and more specifically PRP treatment for hair loss is starting to make it's way into the mainstream media. People are really figuring out that this procedure works and his much lower cost than most other forms of hair loss treatment. Recently, ABC's Good Morning America aired two segments about hair loss and how PRP treatment can help loss of hair.
October 8th, 2015 Good Morning America PRP Segment
April 25, 2016 GMA PRP Video
Brief Overview of the Videos and PRP Hair Loss Topic
In the October 8th segment, they touched on how millions of American's are suffering from some form of hair loss — and surprisingly — 40% of these people are women. Men have always had "Hair Club for Men" but what about women?
PRP Treatment for hair loss is for both women and men. It can help regrow and thicken hair while avoiding any surgery, drugs or expensive gels. The treatment is very affordable for the every day person as the cost of PRP for hair loss starts around $400 per session.
This segment takes a look at a couple of examples of platelet rich plasma therapy in action for lost and thinning hair. In the first example, the lady saw a big difference just weeks after her first treatment. Her before and after after just five treatments was astounding!
In the second example, a male who had struggled with hair loss for years was ready to try something different. He had tried expensive procedures and nothing seemed to work. Now, after just five PRP procedures his hair was thick and full again — Creating more confidence in him!
The April 25th video above then has a few more examples that are worth watching.
Will the results of PRP for hair loss be long standing? Only time will tell but it's giving hope to millions of men and women who are losing their hair. Most anticipate the treatment will help for anywhere between 2-6 years.
Doctor Ashton Weighs In on PRP for Hair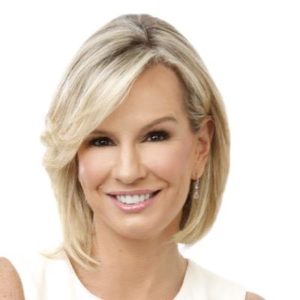 The segment then interviews a doctor, Dr. Jen Ashton, who explains how the PRP process works for hair loss. Watch the video above to get the full details of this. They then just into the fact that this therapy is not yet FDA approved. Her opinion is that it doesn't mean that much. Patients should do their own research and understand the benefits and risks associated with PRP injections.
You can find Dr. Jen Asthon on Twitter @drjashton and follow Good Morning America @GMA on Twitter.